Connecting to multiple platforms is easy with ScaleEngine Restreaming. Simply add a restreaming destination, and we will automatically push your stream to any RTMP based service, or to Akamai.
Send your streams to Facebook, Twitch, Periscope, and Youtube, or Akamai while still having all of our features like recording and our switchboard system. You can also send the output of a switchboard or channel into other platforms. Try teasing the first bit of your event on Facebook for some easy advertising!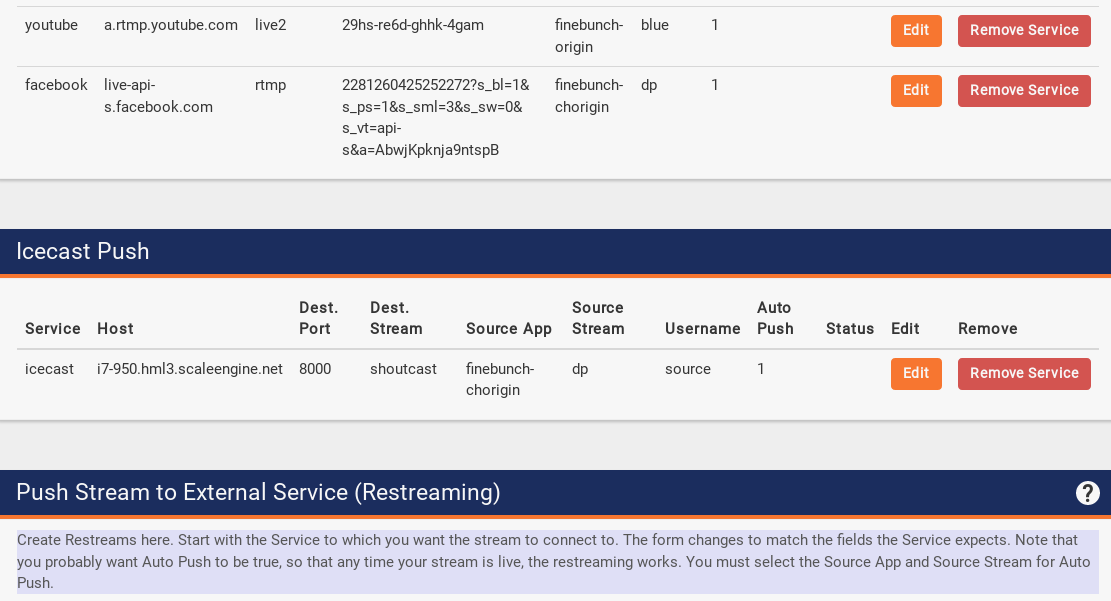 Restreaming is included in a basic account, with only our very reasonable bandwidth costs to the destination incurred. As always, we charge for exact usage.
Try a demo
Read more