Send a stream from your encoder, and publish your streams to the world with any one of our video players. Leverage ScaleEngine's global CDN to broadcast to any size of audience, without needing to run a single server.
Whether you're a small operation that streams regularly to your dedicated fans, or a group that that has massive events, ScaleEngine can accomodate your needs. Features like restreaming, on-demand playback, and recording, are included. We have dead simple player generation in our control panel so you can get everything live quickly.
We do not restrict where you can place your stream, or where you can use your stream. We also do not place limits on viewer numbers, archive access, or stream density. Stream as much or as little as you want, whether that's a 12 megabit 4K stream, or a 24/7 480p TV feed - we make it happen.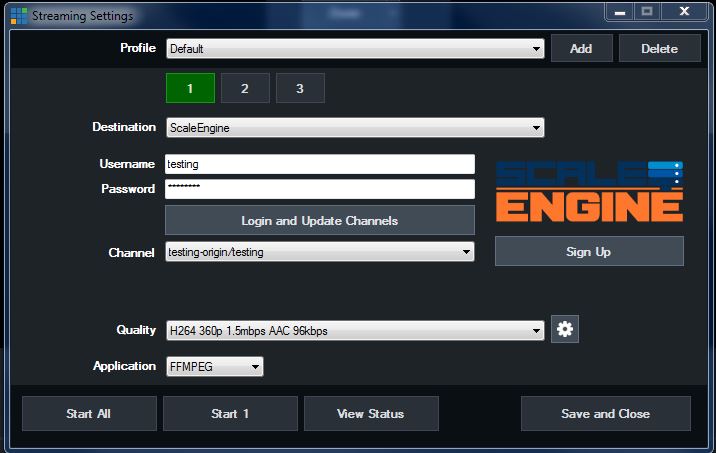 Restreaming to social is included! Hit Youtube, Facebook, Twitch or any marketing platform directly from your feed!
Try a demo
FAQ